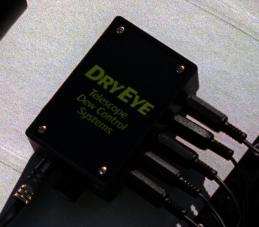 Dry Eye Contact Page
Due to spammers, the email addresses are spelled out to avoid copying them straight from this page.
---
For product information on the Dry Eye system:
Mike Pendleton of
Dry Eye Technologies
20422 89A Ave
Langley B.C. Canada
V1M 1A9
Tel: (604) 888-1505
Contact Dry Eye Technologies for customer service.