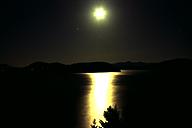 Welcome to Darren Reely's WWW Web Notes Page!

---

Since everyone has their monitor set up differently and video systems differ, you may find that these pictures are too dark or too bright. On my setup I think they are about right. If you see something interesting, adjust your monitor for a moment to make it more pleasing.

If you are creating a web page, please remember that the majority of people use modems to connect to the internet. Try to keep your graphics small so the download doesn't take too long. If someone hits the stop button while loading your page, they are likely not to stay around long. If you make links from smaller images to larger versions, your audience can make a choice to see the items they are interested in.