This is my setup for OpenStep 4.2 on an Asus P2B-F mother board. I am running with a slot 1 Celeron 300A processor and two 128MB DIMMs. I built the system on July 22, 1999. I have applied the Y2K patches.
---
PIIX PCI EIDE/ATAPI Controller
(required to recognize Sony CDU76E-S cd-rom drive as master on secondary IDE controller)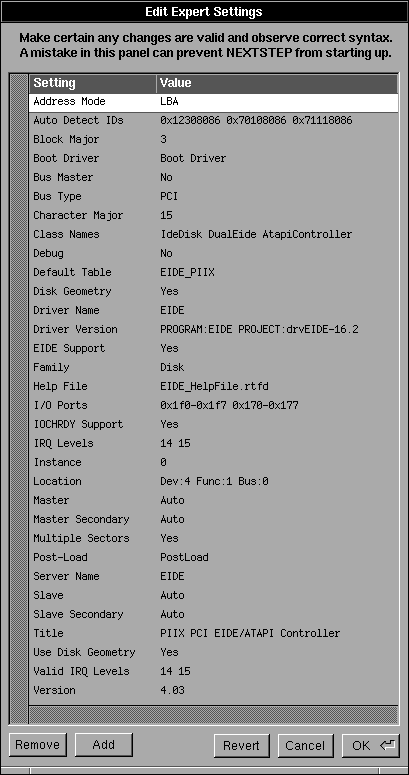 ---
ATI XPert @ Play 98 AGP video card
(had to add auto detect id string 0x4C421002)
(had to add the 'Memory Maps' entry)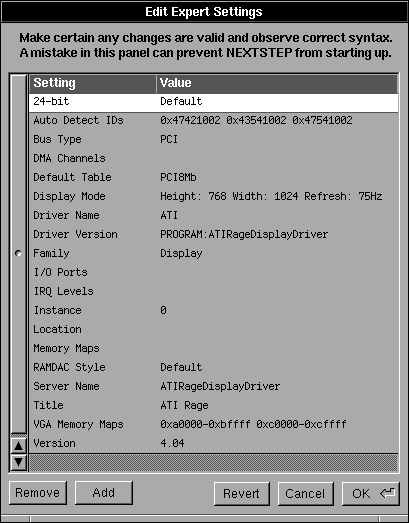 ---
Sound Blaster AWE 64 PNP ISA card
(think I added auto detect id string 0x0e8c00e4)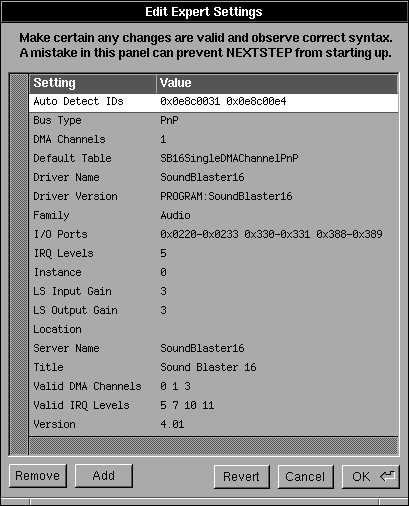 ---
Intel EtherExpress PRO/100+ PCI card (based on the 82559 chip)
(Think I added Location entry)
I've hard defaulted the card to use 100mbits in Full duplex, but didn't need to.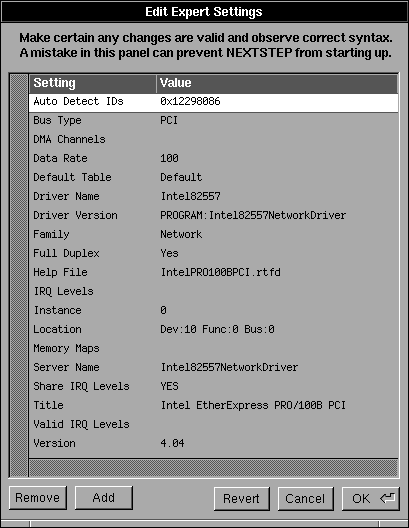 ---
Adaptec 6x60 ISA card